Raimi to Direct Bruce Campbell in Starz "EVIL DEAD" Sequel Series
Ash is back, and not just in the largely context-free fan service of EVIL DEAD 2013's end credits. Rumors and development of an EVIL DEAD series have been confirmed and announced with EVIL DEAD creator Sam Raimi helming and producing (along with Rob Tapert) ASH VS. EVIL DEAD, a 1o-episode series to premiere on Starz in 2015.

Campbell, who's also producing, will return as the chainsaw-armed, one liner-dropping icon of horror-comedy. Here, "when a Deadite plague threatens to destroy all of mankind, Ash is finally forced to face his demons — personal and literal. Destiny, it turns out, has no plans to release the unlikely hero from its 'Evil' grip."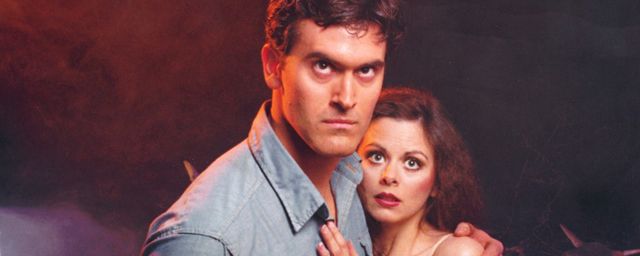 "EVIL DEAD has always been a blast. Bruce, Rob, and I are thrilled to have the opportunity to tell the next chapter in Ash's lame, but heroic saga. With his chainsaw arm and his 'boomstick,' Ash is back to kick some monster butt. And brother, this time there's a truckload of it," said Raimi.

Since ARMY OF DARKNESS, and even through the Fede Alvarez-directed remake of EVIL DEAD, fans have clamored for more in the way of Ash. Five hours seems to be more than the devoted cult could have hoped for, and as television grows more cinematic in visual presentation, Raimi's great talents will likely not be hindered.
Source : Fangoria.com
Excellente nouvelle, mais en espérant que le sang ne soit pas en CGI...